Welcome to Jewelry of America Foundation

- Love is forever, we are forever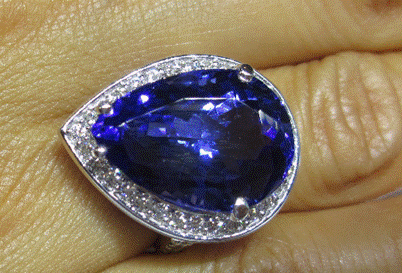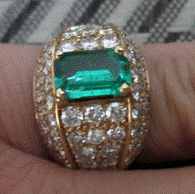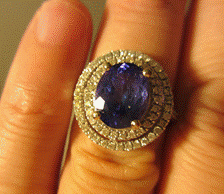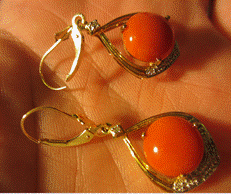 Who are we?

We are a California registered company, working hard for the ROI of our partners, investors, club members, customers. We are building jewelry craigslist platforms now, to post your free ads, click here. Official website is
http://www.JewelryOfAmerica.org
.
We'll also donate our profit to poor people in Africa, Asia, watch this movie please:

Blood Diamonds

.

We have bi-functions here: helping rich people to get master pieces; helping poor people in poverty.
Our auction items also include masterpieces from our business partners.
We have our own RG (Registered Gemologist) and RGA (Registered Gemologist Appraiser) to make sure each item we are selling is a masterpiece*.
What's our ultimate goal?

Be the forever number ONE in the jewelry industry, the next Chopard, Bulgari, Tiffany, Cartier.
Our main products?

1. Jewelry used to be the properties of Hollywood movie stars, European royal celebrities;
2. Jewelry Set: ring, necklace, earring, bracelet, watch, brooch, etc.;
3 Top designers' pieces and worldwide jewelry competition winning items;
It's an honor to own jewelry from Jewelry of America.
All items are retailed at $100K or above. Our customers deserve $100K+

Who are our customers?

Top 5% richest people in China. They treat diamonds, jewelry as an investment. They trust big names, the United States is a big name, and we are Jewelry of America. We are not a big brand name yet, but we have a big name. (There might be cultural differences there, but anyway, we'll be BIG in the near future)

How do we promote our business?

1. Initially by auctions in the United States, with such amazing realized prices or pre-sale estimates plus finest qualities, we can tell our customers: It's an honor to own jewelry from JOA. The first auction hosted by Jewelry of America will be held in 2015;
2. By participating worldwide jewelry design competitions;
3. By helping Chinese jewelry companies to setup offices, stores in the United States;

What are your main advantages?

1. 50% purchase prices of other jewelers: We have donations from our partners, investors. We also have 24X7 jewelry search engine, which monitors the dealers exchange deals ever second;
2. 20% of operating cost: We don't pay commercials, ads, marketing, storefront rent. We promote our reputation by mouth to mouth, by hosting sales events at our members' club house, by online displays, by auction previews, etc.

Team members:

Han, Hans (General): MS in Management Science and Operations Research, Registered Gemologist, Registered Gemologist Appraiser (To Be); 15 years US working experience; Cooperated with top jewelry auction houses both in the US and China for several years; Has his own private foundation for the past 9 years;

Liu, ZhiQiang (IT): Ph.D. in Management, 10 years IT and e-commerce experience; CEO of his own IT company located in Beijing, China;

Huann, Jade (Finance): MS in finance, CPA licenses from both the US and China; 13 years' experience in China, 5 years' experience in US;

Xin, Ann (PR): MS in Mathematics and Computer Science, 11 years working experience; served as VP of Marketing, VP of Networking, VP of Finance and EVP in silicon valley non profit organization (6000 members). Ann has been contributed in building teams, coordinating teams internally and promoted value proposition and brand awareness of the non profit organization; who is also the global analytics development lead at the CEO office of one of top three software giants in the United States.

Zhang, JiHua (Operations): MS in Mechanical Engineering, 14 years working experience, SVP of Operations of a famous public company, located in Shanghai, China.

How to become an investor, VIP member:

At least $1 million capital investment. The JOA partners' total investment will be over $17 million in the next 7 years.

Below is from our partnership agreement:
"Capital and Properties.
The capital and properties of this Partnership shall be the sum of $17,000,000.00, to which Partners shall contribute in the next 7 years from the date of the execution of this Agreement in the name of the Partnership. The cash value of the properties shall be based on the appraisal report of a Registered Gemologist, who must be a partner of this Partnership."

The US investor's capital investment will be used for operations only – the diamonds, gemstones, jewelry's prices in China are different from in the US, but we have an equal investment opportunity.
To become a VIP member, you need to purchase at least $1.6 million of our inventory.

Contact Info

Phone: 408-757-9993
Voice mail: 817-582-8392
Web: http://www.JewelryOfAmerica.org
Email: han@JewelryOfAmerica.org
* GEMOLOGICAL INFORMATION DISCLAIMER
The Information provided in or made available through the JOA or whose business partners' website (including, but not limited to, message boards, text files, image files, chat rooms or social media), is not intended to replace the services of a trained jeweler or gemologist who is not associated with JOA regarding analysis or appraisal of any particular gem or jewelry item or to be a substitute for their advice regarding gem value or other commercial evaluation. The user is advised to consult with a trained jeweler or gemologist who is not associated with JOA prior to purchasing any particular gem or piece of jewelry.